Ladakh Tour - offers tours to Ladakh, LadakhTour Package, Ladakh Cultural Tour, Cycling in Leh & Ladakh.
Ladakh is bounded by world's two mightiest mountain ranges the great Himalayan and the Karakoram, It lies athwart two others The Ladakh and the Zangskar range.
It leaves the first time traveler awestruck by its geographical and cultural difference as they land at Leh. The features of Ladakhi people, their clothes and dialects are similar to Tibetan and Mongoloid then Indian.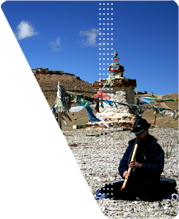 Contact Us
Thanks for choosing Ae Travels Pvt. Ltd. You can contact us for your bookings, enquiries and suggestions.
Modes of Contacting us :
Write us on info@ladakhtour.org
You can write us anytime and we will get back to you with answers within 24 hours or less.
Mobile +91 - 9999030436
Someone from our operational team will talk to you ( Between 0430 HRS. GMT till 1430 HRS. GMT)
Head Office :
Adventure & Expedition Travels Pvt. Ltd.
47, Third Floor,
Bharat Nagar, New Friends Colony
New Delhi - 110025, India.